Welcome…
To Bay Point Resorts Online Bill Pay and Electronic Contracts.  We are pleased to offer this option to our members.  There are two separate sites that will allow you access to your account information.  One is for Bay Point Resort Operations, this will contain information about your yearly contracts as well as lift billing and marina work.  The other one is for Bay Point Yacht Sales, this will contain information from our Marine Services Department as well as food and beverage locations.
As a member, you have access to both of these after you have signed up for FREE!  Being reminded that you will have to setup two separate accounts, one for each company.  The top of your invoice or statement will tell you which company to sign into.  If you have any questions please do not hesitate to call the Welcome Center at 419-798-4434, or emailing Mark Gallavan at mgallavan@baypointmgt.com
Please select one of the names below to access the site.

Yearly Contracts
Boat hoisting, marina labor, blocking fees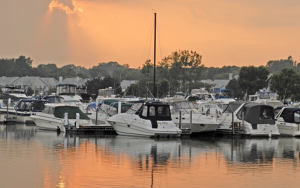 Marine Services
Food and Beverage Locations
The Market