The Shores Club Restaurant
The Shores Club is Bay Point's gathering place for lunch, dinner, drinks and waterfront fun! We have a new waiting area with a bar! So grab a drink and relax while we find a suitable table for you and your family!  Don't forget to come and enjoy live music on the weekends!  At the Shores Club, there is something to please everyone!
Open 7 days a week in season
The full menu will now be available on The Channel Deck
Major renovations have been made in the kitchen to improve capacity and efficiency
LIVE music on the weekends!
We offer carry-out on a variety of items, including pizza, wings, appetizers, salads, sandwiches, entrées and kids' meals.
At Bay Point we are proud to serve the highest quality, fresh food, the finest cuts of meats, using many Ohio-made and grown products
When you see the Ohio Proud logo, you know you are getting Ohio-made and grown products. From fresh meats, fruits and vegetables, to dairy products and snack foods, you can find Ohio Proud products in your favorite grocery store and at your local Farm Market. Ohio Proud is a quick and reliable way for you to identify Ohio-made and grown goods.


Lanning's Foods has been serving the retail and wholesale trade in the Central Ohio area with fresh cut meats since 1969. In 1989 Steve and Sam Gilardi purchased the company from the Lanning Family and added a full line of fresh produce and dairy. Our commitment to food safety, along with our experience, excellent service and competitive pricing make us the right fit for your fresh meat and produce needs.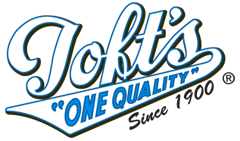 The legacy of Toft Dairy is a story of a commitment to quality and forward thinking principles. It all started back in the year 1900 when Chris and Matilda Toft began selling raw milk by a horse drawn wagon to the citizens of Sandusky, Ohio.  Toft's has become locally famous for its "One Quality" philosophy, which means Toft's uses only the finest ingredients to produce the highest quality products. The "One Quality" philosophy is a Toft's family tradition that has continued through 5 generations. This family owned and operated dairy is now over 113 years old and is Ohio's oldest dairy!


It all began in 1896, when young Teresa Marzetti arrived in the United States from Florence, Italy, and started her small Italian restaurant in Columbus, Ohio. After Teresa Marzetti's death in 1972, the restaurant closed forever, but her passion for quality still lives in Marzetti's many salad dressings, dips and croutons.


Bergman Orchards has been family owned and serving northwest Ohio for over 150 years. Selling quality fruits and vegetables both retail and wholesale, Bergman Orchards is the place to come in Northwest Ohio for all your produce needs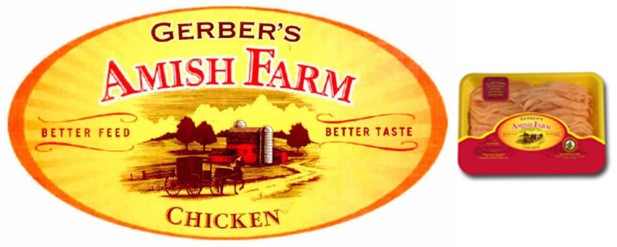 Gerber Poultry, Inc. is located in the heart of Ohio's Amish Country. Their chickens are raised on Amish family farms, and are fed the highest quality of vegetarian feed. Gerber's Amish Farm Chicken is antibiotic and hormone free.
With over 50 years in business, Fontanini has built a reputation within the food industry for high quality products and exceptional flavors. Try Fontanini today and experience "Una Bella Differenza™" in your kitchen!
For carry-out, call: 419-798-5652