Bay Point Resort was established in 1941 and has evolved to a full service resort on the beautiful shores of Lake Erie and Sandusky Bay located in Marblehead, Ohio. For 80 years Bay Point has been creating family memories and traditions. To remain a first-class resort on Lake Erie we pursue perfection to ensure excellence.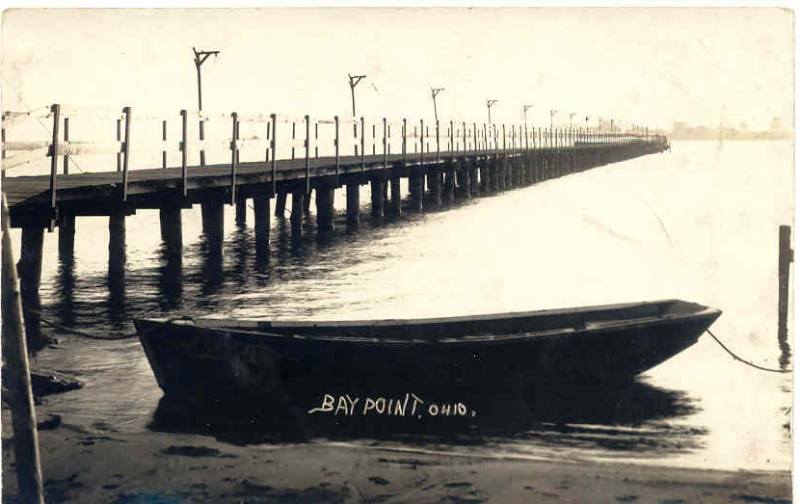 Our marina has 805-slips from jet-ski to 50′ docks, all of which are floating! Our docks offer direct and easy access to Lake Erie and Sandusky Bay. All our members have the same great amenities including a waterfront restaurant, clean sandy beaches, outdoor bars, parks and more.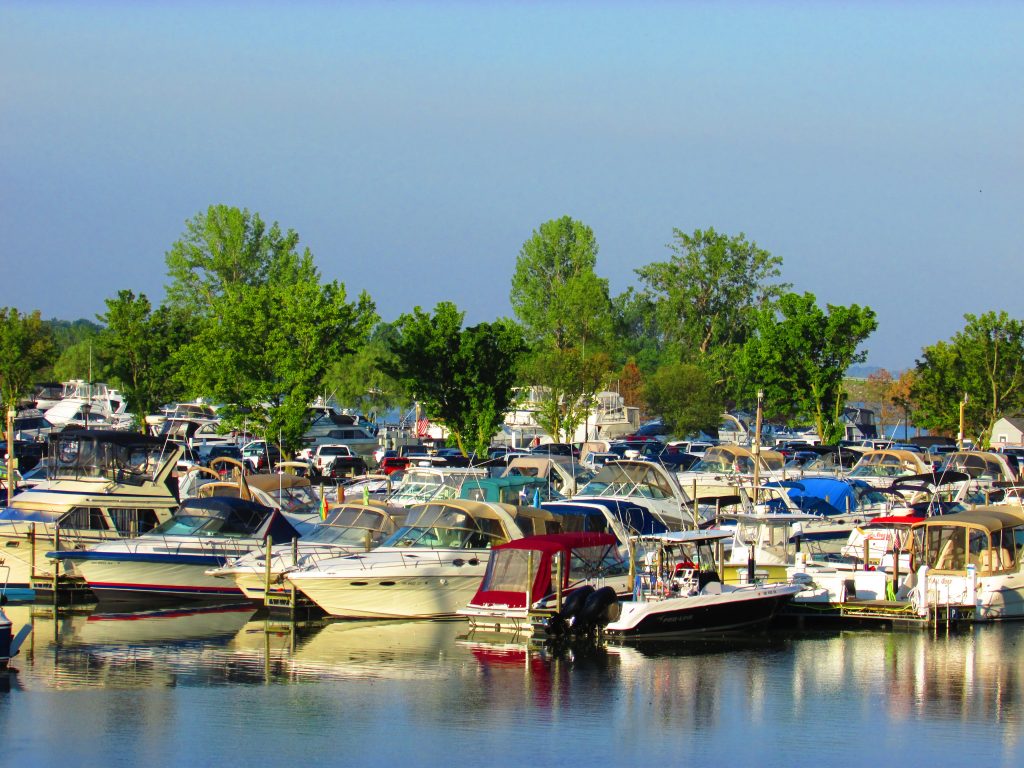 The Shores Club is the gathering place for lunch, dinner, drinks and waterfront fun, located on the North Beach near the entrance of Bay Point. Offering a varied menu of food and drinks there is something available for everyone. Live music on the weekends for all to enjoy.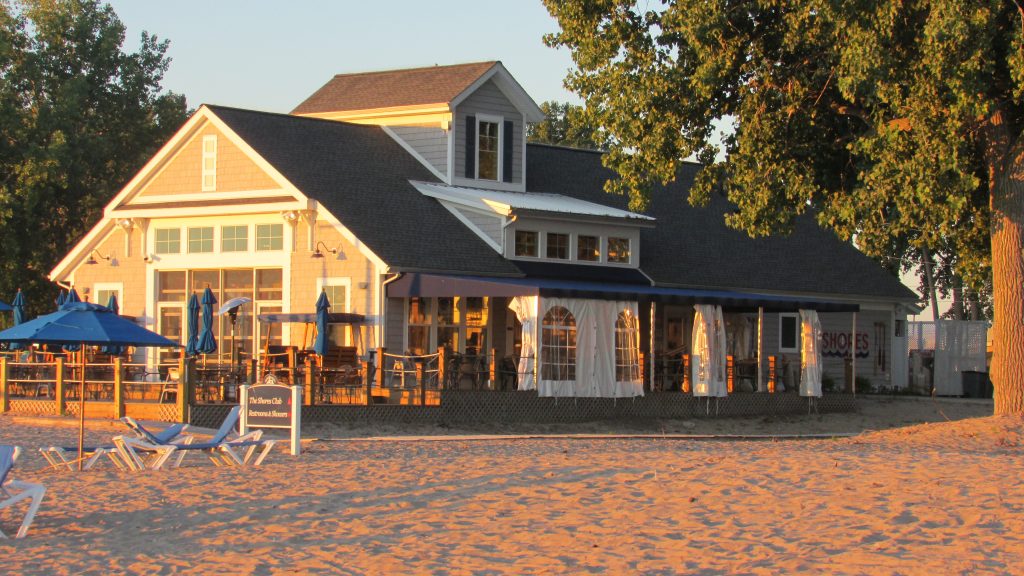 Charlie's Channel Tiki Bar
Located on the channel this double sided 120′ tiki bar with a large firepit is where everyone wants to hangout. The pool located nearby is a great add-on to a membership, when available.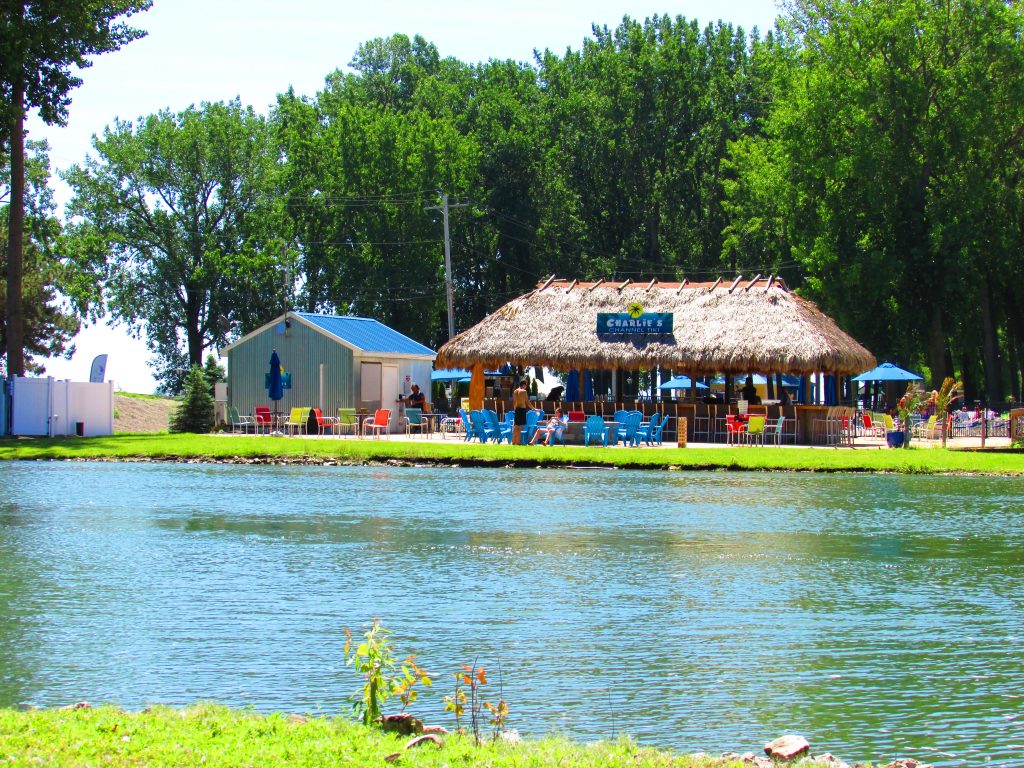 Our Marine Service department is available to our members from April 1 through Haul-Out. We provide services to keep you on the water and to have your boat ready for your arrival on the weekends.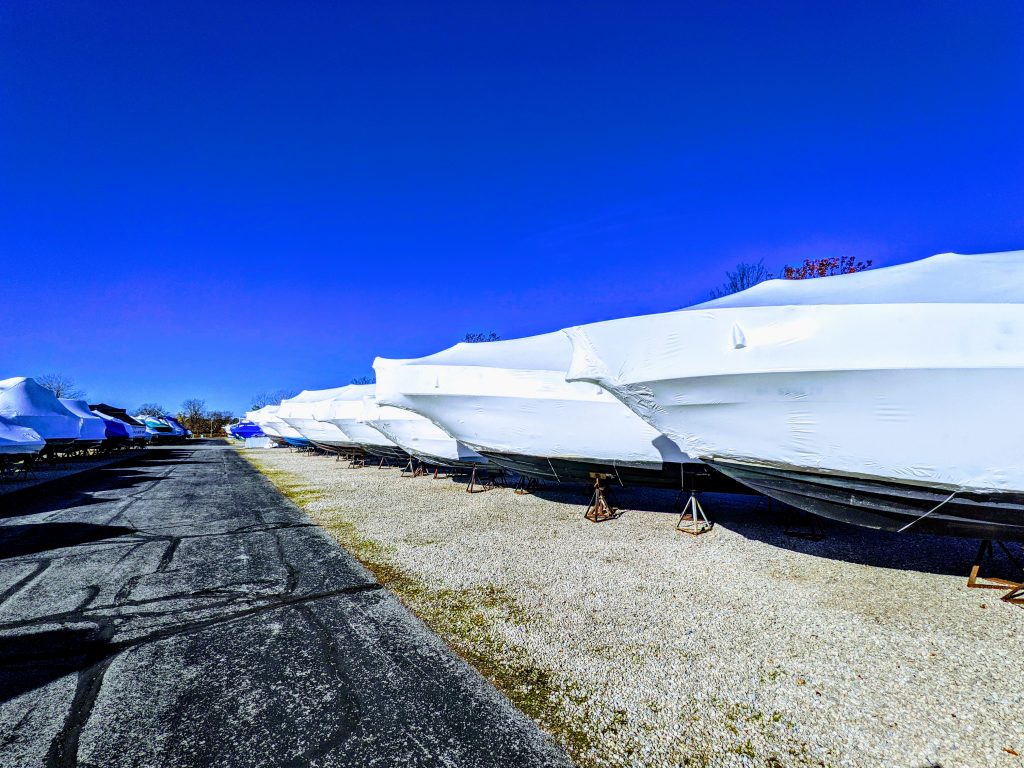 Gas Dock
The fuel dock is open to all members of Bay Point Resort. We sell 90-octane recreational fuel (no ethanol) with ValvTech, a marine additive. Also available at the gas dock are marine supplies, a 24-hour pump-out and beverages.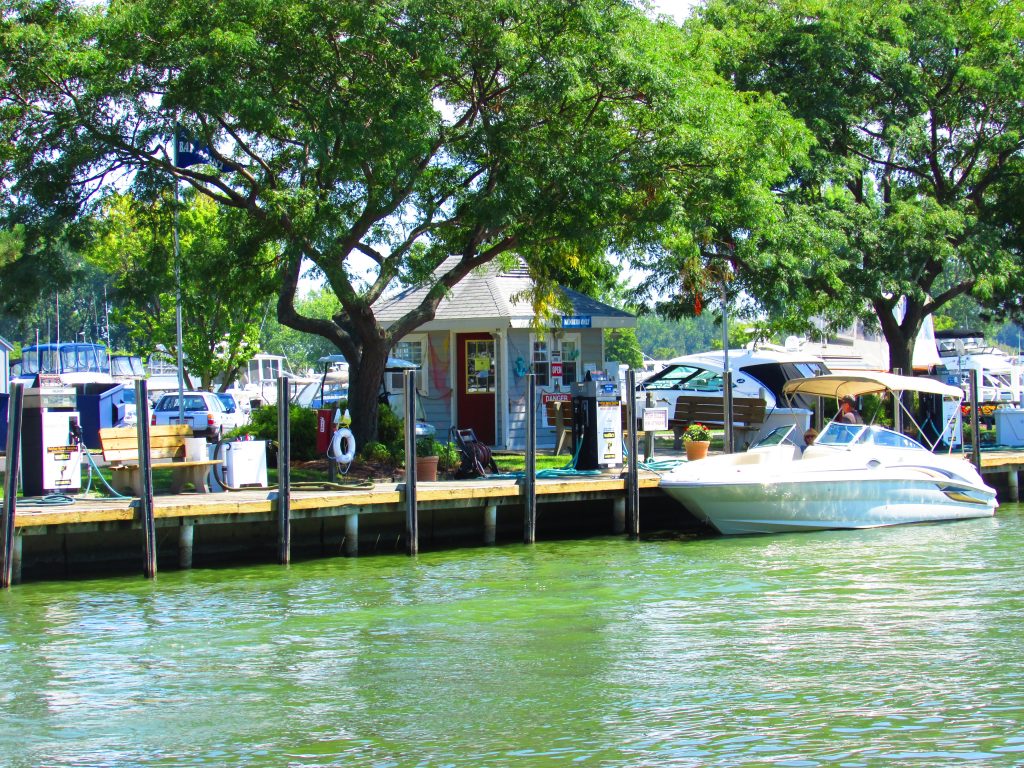 Located on the south end of the marina features groceries, beverages, hot food options for breakfast, lunch and dinner, cold beer cave, clothing and souvenirs and more. Home of Bay Point Pizza with delivery within the resort!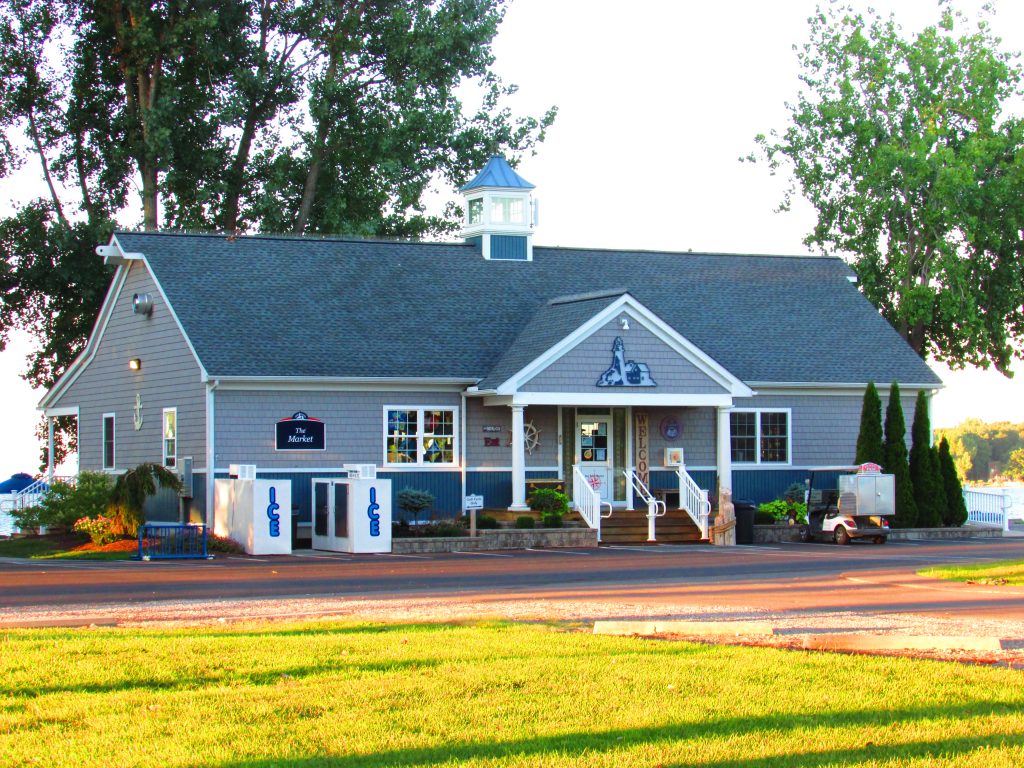 Bay Point's 184-site seasonal campground offers all the comforts of home combined with all the wonderful benefits and amenities of the resort lifestyle. The campground features completed hook-ups with electric, city water and sewer, parking area and room for a deck or porch.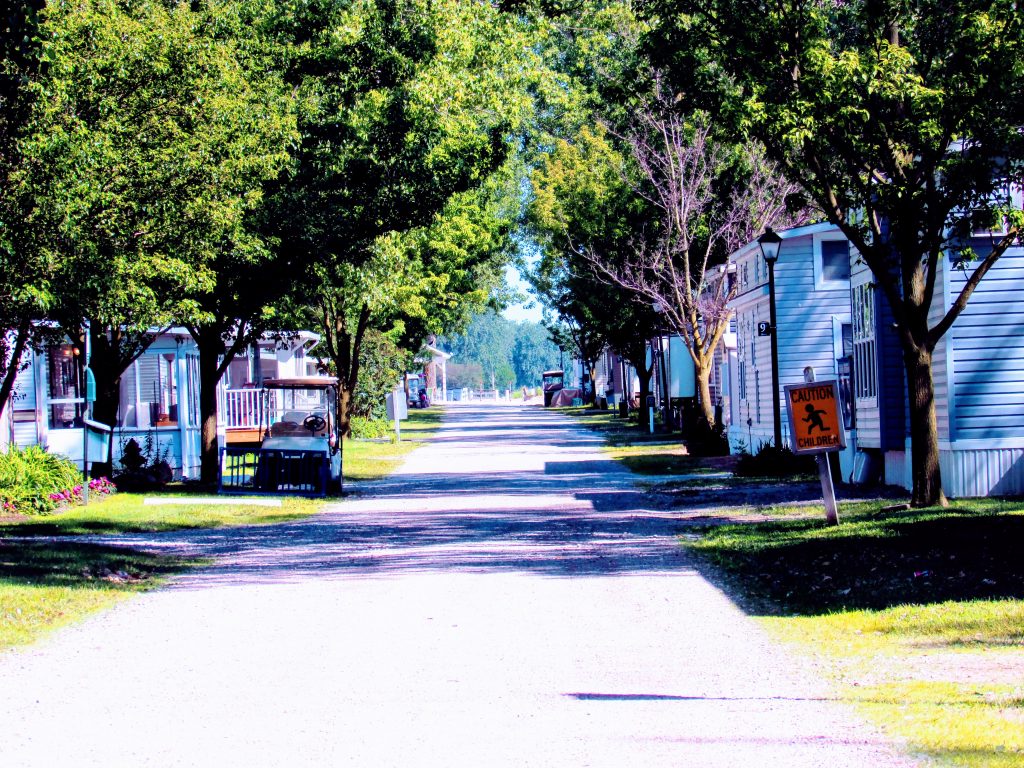 Social Membership
Don't have a boat? Become a social member of Bay Point Resort and receive all the great amenities we have to offer. Our season runs from April 1 to October 31 each year. Come to enjoy our beaches, waterfront restaurant, tiki bars and live music on weekends!
How we Protect our Members
During these times of uncertainty, and always, Bay Point is continuously looking for ways to keep members safe. We have added many precautions to our establishments to help ensure a safe environment.
We are going above and beyond all Ohio Department of Health guidelines for social distancing, mask wearing and cleanliness protocols.
Ready to Join or Learn More?
Contact our Welcome Center Staff to learn more about becoming a member, dock selection and more.
Our staff is currently working remotely to keep everyone safe and healthy. If you would like to schedule a visit please reach out to one of our team members.

By Phone: (419) 798-4434, option 3
By Email: info@baypointresortandmarina.com (preferred method)